the Artworks of William R. Brun



An Open Invitation To An Exhibition . . .

The Artists' Statement :

I am the Artist William Robert Brun, Age Seventy - Born March 25th, 1936.
Now claim to be one of the most famous 'unknown' artists of the approaching Millenium. Let us celebrate our good fortune as time marches on. All is possible forward and upward. As we reach for the moon, planets and stars, the many galaxies . . .

My land / canvases, my borders limited by the size of the stretcher bars. A body of work that gathers about one by one. Spreading slowly about like a blossom. An aesthetic vine, good as fine wine for the eyes and a meal for the mind. Slowly over the years, Dated - beginning in 1960 and counting to 2006.

I am a simple Artist, single-minded, committed to my task of making Works of Art. Drawing from my family, friends, acquaintances. Just add charcoal to canvas, apply water, brushes with acrylic paints, proceeding in a manner of time and thoughts, bringing words a voice - a single voice - clear to a point where the eye and the mind live.

The hands will conduct the music of the self. A distinct sound in the art. For this is why I say I am the Artist. Not unlike so many
others all of us bemused by the muse. We have gifts to offer.

This world is gilded and bejeweled by our talent. For us the stage, galleries, museums, homes and palaces display our works of art. Let the world know what we have done as well as what we put these hands and minds, the arts work a magic out of silver and gold. Truly a Living Peace, a Lasting Tribute to Life's Humanities. I Toast the World of the Arts. I Thank All Artists'. . .

Thank You for Your Time and Consideration of this 'Invitation to An Exhibition' of my works of art . . .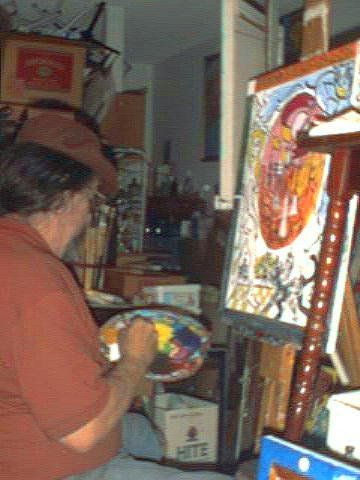 WebSite Builder & Designer :
Richard W. Lubrich Jr.

You are welcome to visit my WebSite
below - where i am presently writing
about the Artist's i have met over
the past 25 Years in Los Angeles and
North Carolina (for the past 3 years)
and as well from around the World . . .
Lubrichs Arts Journal
Please visit this SETI BOINC Synergy Site . . .

SETI TeAm BOINC Synergy . . . click on Link below
http://www.setisynergy.com/forums/viewforum.php?f=1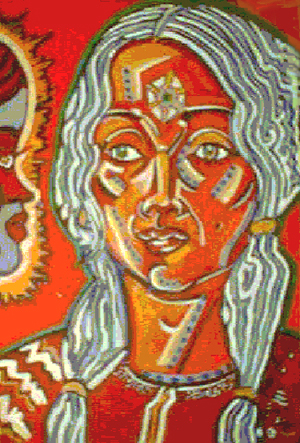 You may view more of William's
Artwork here:
. . . Other Artwork's by William R. Brun